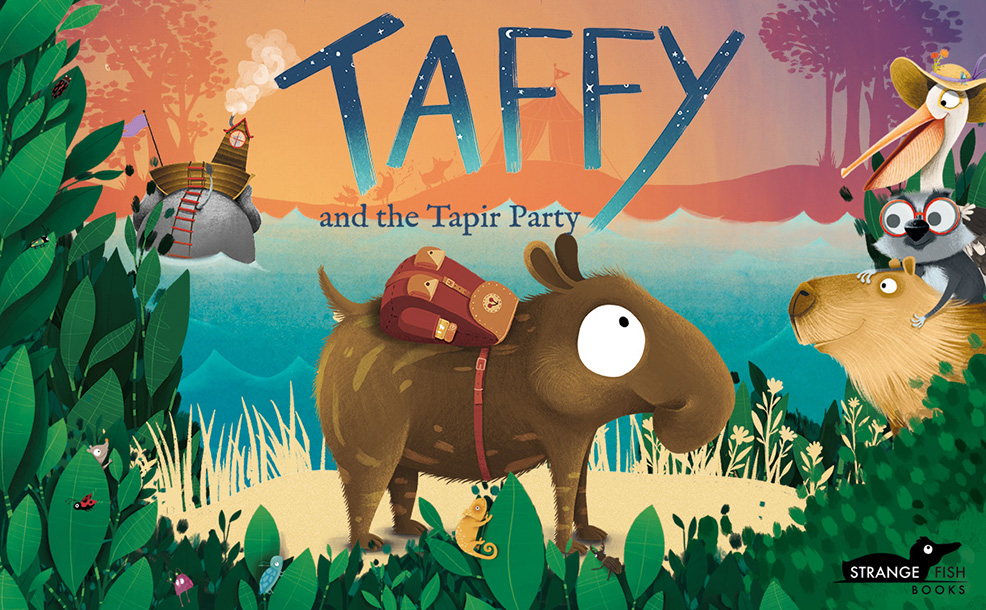 Taffy and the Tapir Party – Hardback Picture Book
Set off on an adventure with Taffy the Tapir as he makes his way to the Elephant Ferry, to go to the annual tapir party. On the way, he uses his special tapir skills to help his friends who have all lost something special to them. Penelope Pelican has lost her hat, Cara Capybara has lost her wellies, and Leonard Lemur has lost his glasses. Spending all this time helping his friends, will Taffy still be able to reach the Elephant Ferry on time?
The first publication from StrangeFish Books.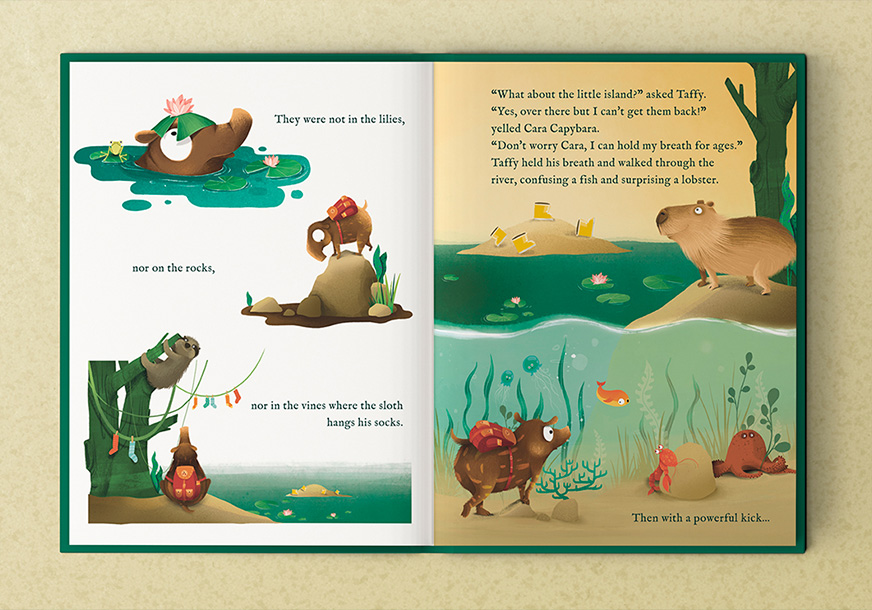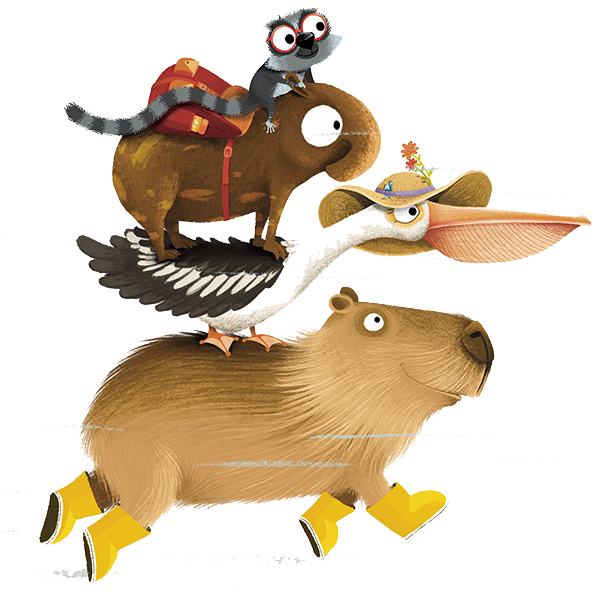 A story of friendship, kindness and working together
A feel good story about adventure, friendship and working together. Full of Julia's beautiful illustrations that really bring Taffy's world to life. Featuring lots of fun detail and animals to find in each illustration.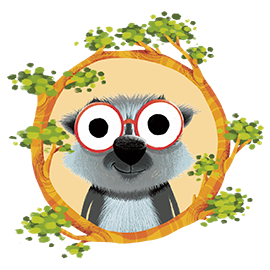 Leonard Lemur
Originally from Madagascar but came on holiday to the jungle and never looked back after meeting Taffy. He is wild and energetic which can lead him into mischief, especially when he loses his glasses. With his long tail he loves to swing from one baobab tree to the next, showing off his acrobatic talents.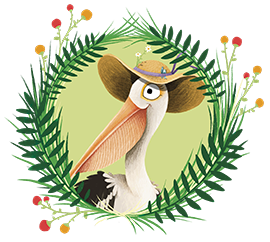 Penelope Pelican
She is a little bit vain but has a playful side which Taffy and the others bring out. She loves fashionable items like her hat. She likes to decorate herself and her nest with her favourite things like flowers, fish and seaweed.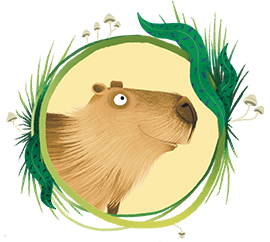 Cara Capybara
Taffy and cara grew up together. She is fun, a little shy, but friendly to everyone. Although capybara are semi aquatic, Cara doesn't like the water. She is very clever, but can often be distracted by her favourite activity of jumping around in the mud in her bright yellow wellies that were a gift from Taffy.
Mr Sloth with the facts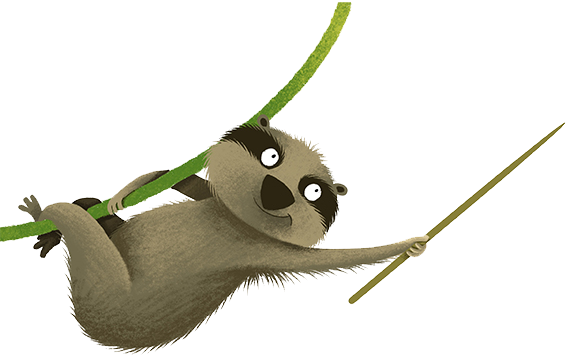 • Title: Taffy and the Tapir Party
• Writer: Matthew Cox
• Illustrator: Julia Henauer
• Type: Hardback
• ISBN: 978-1-7391552-0-9
• Age: 3 – 8 years old
• Pages: 36
• Size: 286 x 215 x 10 mm
• Publisher: StrangeFish Books
• First Published: 1st November 2022
Tapir Fact Sheets
Download a free Taffy the Tapir fact sheet to learn more about these amazing creatures! More fact sheets coming soon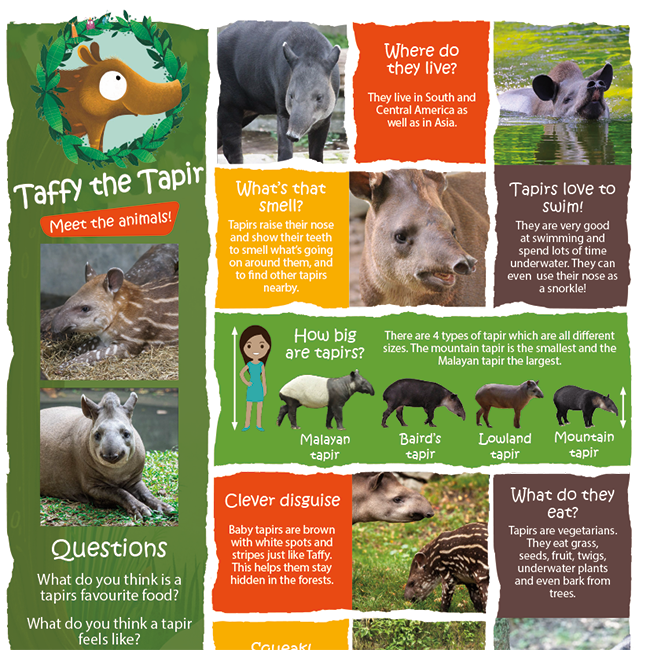 Printable Colouring Sheets